Thank you to our conference sponsors!
Platinum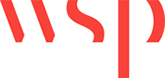 ---
Gold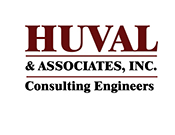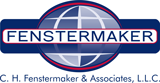 ---
Silver
Lazenby & Associates, Inc.
Hardesty & Hanover
Pavia Systems
Oracle
Neel-Schaffer, Inc.
Dewberry
AECOM
---
Bronze
Stanley Consultants
Gresham Smith & Partners
Burk-Kleinpeter, Inc.
Pine Bluff Sand & Gravel Company
Mott MacDonald
---
Conference Information
As the conference date draws closer, we will have more information on the Web site regarding accommodations, the conference program, the Transportation Awards, and online registration.
---
Conference Staff


For general questions about the conference or sponsorship opportunities, please
click here to email us
or contact LTRC's Public Information Office at (225) 767-9183.
PLANNING COMMITTEE
Mary Leah Coco, Committee Chair
Phone: 225-767-9167
MaryLeah.Coco@la.gov

Tyson Rupnow, Committee Co-Chair
Phone: 225-767-9124
Tyson.Rupnow@la.gov

CONFERENCE MANAGEMENT
Allison Landry, Conference Management Chair
Phone: 225-767-9134
Allison.Landry@la.gov

Angela Rovaris, Conference Management Co-Chair
Phone: 225-767-9141
Angela.Rovaris@la.gov

PROGRAM COMMITTEE
Michael Boudreaux, Committee Co-Chair
Phone: 225-767-9123
Michael.B.Boudreaux@la.gov

Garrett Wheat, Committee Co-Chair
Phone: 225-767-9144
Garrett.Wheat@la.gov

AUDIOVISUAL/IT COMMITTEE
Brad Doucet, Committee Chair
Phone: 225-379-1624
Brad.D.Doucet@la.gov

REGISTRATION COMMITTEE
Rebecca Rizzutto, Committee Chair
Phone: 225-767-9187
Rebecca.Rizzutto@la.gov

PUBLICATIONS COMMITTEE
Jenny Speights, Committee Chair
Phone: 225-767-9183
Jenny.Speights@la.gov

COMMUNICATIONS/TRANSPORTATION COMMITTEE
Philip Macaluso, Committee Chair
Phone: 225-935-0140
Phillip.Macaluso@la.gov

HOSPITALITY/VENDOR DISPLAY COMMITTEE
Brian Buckel, Committee Chair
Phone: 225-612-3000
bbuckel@gecinc.com