AIM-REU
Upgrading the nation's deteriorating infrastructure is necessary to maintain U.S.'s ability to compete in the thriving global economy, which requires advancement in infrastructure materials and technologies, and more importantly, well-trained engineers with expertise in advanced infrastructure materials. To fulfill this need, the Advanced Infrastructure Materials Research Experience for Undergraduates (AIM-REU) site is established to provide undergraduate students with hands-on research and training opportunities in advanced infrastructure materials to encourage and prepare them to pursue careers and advanced degrees in this area.
University of Louisiana at Lafayette
AIM-REU is hosted at UL Lafayette, the second largest public research university in the State of Louisiana. UL Lafayette campus is located in the city of Lafayette, the heart of the Cajun culture. At UL Lafayette AIM-REU site, we offer the participating students opportunities to work on cutting edge research projects related to advanced infrastructure materials, networking and career development opportunities, as well as exposures to the unique Cajun culture.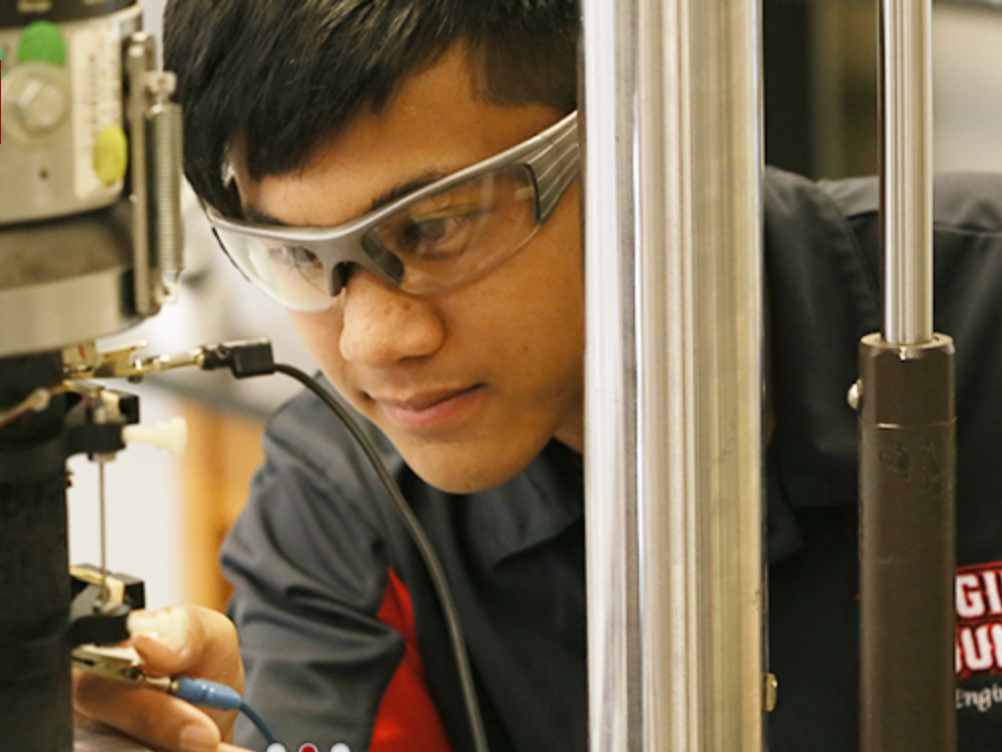 Research and Activities
During a 10-week summer program, participating students will be paired with faculty mentors and engaged in hands-on research projects and various educational activities in the area of infrastructure materials. Read more on available research projects and activities (PDF). Students will develop valuable skills in conducting research, scientific writing, data collection and analysis, and presentation of research findings to a diverse audience. Students will gain the education, networking opportunities, and mentorship to prepare them for further academic and career pursuits. Read more on the highlight of our activities for summer 2019 (PDF). The summer 2020 program was not held due to precautions for COVID-19.
Participant Support
To support the participating students during the 10-week REU program (May 24-July 30, 2021), selected students will receive on-campus housing free of charge, monetary compensation ($500/week), reimbursement of their travel (up to $400), research support, and potential travel award for presenting their work at professional conferences.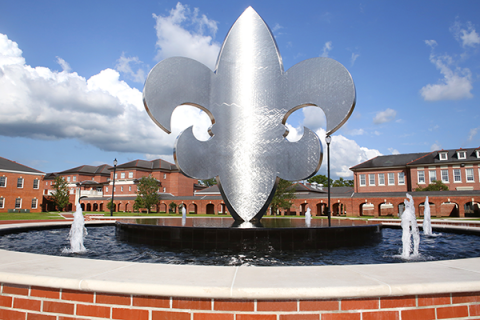 Eligible Students
Eligible students must be undergraduate students that are U.S. citizens, U.S. nationals, or permanent residents of U.S. Students must maintain a cumulative GPA of 2.8 or better to be qualified. Students from underrepresented groups, first generation college students, and students without undergraduate research opportunities at their home institutions are highly encouraged to apply.
Apply Here
Interested students can sign up at the REU Application Site and apply to AIM REU Louisiana site. Applications will be accepted until March 26, 2021 for the 2021 AIM-REU program, which will be held from May 24 to July 30, 2021.
Application Instructions

All questions can be directed to AIM-REU director: Dr. Vijaya (VJ) Gopu, Email: v.gopu@la.gov