Thank you to our conference sponsors!
Platinum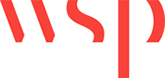 ---
Gold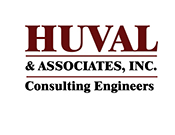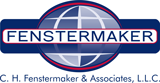 ---
Silver
Lazenby & Associates, Inc.
Hardesty & Hanover
Pavia Systems
Oracle
Neel-Schaffer, Inc.
Dewberry
AECOM
---
Bronze
Stanley Consultants
Gresham Smith & Partners
Burk-Kleinpeter, Inc.
Pine Bluff Sand & Gravel Company
Mott MacDonald
---
Refund/Cancellation Policy & Privacy Notice
REFUND/CANCELLATION POLICY
Cancellation requests received prior to Friday, February 2, 2018 will receive a full refund. No refunds will be made after Friday, February 2, 2018.
In the event that the Louisiana Transportation Conference is cancelled (in whole or in part) by the LADOTD due to strikes, Acts of God, national emergency or other causes beyond the control of the Department, this agreement shall terminate, and the said registrant shall and does herby waive any claim for damages or compensation against the Department agents or employees, except the prorate return fee paid after deduction of the prorate actual expenses incurred by the Department. There shall be no further liability on the part of either party.


PRIVACY POLICY AND PERSONAL INFORMATION
Personal information is information about a natural person that is readily identifiable to that specific individual. Personal information includes such things as an individual's name, address, and phone number. A domain name or Internet Protocol address is not considered personal information.
We collect no personal information about you unless you voluntarily participate in an activity that asks for information, i.e., sending an email, registering for the conference, or participating in a survey. If you choose not to participate in these activities, your choice will in no way effect your ability to use any other feature of this site. If personal information is requested on the Web site or volunteered by the user, state law and the federal Privacy Act of 1974 may protect it. However, this information is a public record once you provide it, and may be subject to public inspection and copying if not protected by federal or state law. Users are cautioned that the collection of personal information requested from or volunteered by children online or by email will be treated the same as information given by an adult, and may be subject to public access.