Join our group of sponsors here!
Platinum Sponsor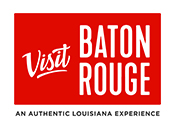 Gold Sponsors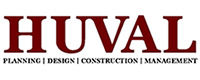 Coffee Sponsors


Silver Sponsors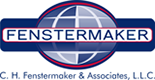 Bronze Sponsors








Conference App
We are excited to announce to provide you a unique mobile experience at the LTC through the Grupio app. Download the app and access the schedule, sponsors, and exhibitors from your mobile device.
1. Search for "Grupio" in the App Store, Android Market, or App World.
2. After downloading Grupio, search for event code "ltc23" or find the LTC in the list of available events.
3. The password is LTC. If you are not able to login with your registration email address, please send Emily Wolfe an email requesting to be added (emily.wolfe@la.gov).
Agenda
CLICK HERE to download full conference program (PDF).
CLICK HERE to download PDH documentation form (PDF).
Sunday, March 12, 2023
2:00-5:00 pm: Registration (River Center Riverview Room)
3:30-4:30 pm: Professionalism and Ethics in Engineering (Rooms 11/12/13)
Monday, March 13, 2023
7:00 am–5:00 pm: Conference Registration (River Center Riverview Room)
7:00–8:15 am: Continental Breakfast (River Center Galleria)
8:30-11:30 am: General Session and Transportation Awards Ceremony (River Center Ballroom)
11:30 am-1:00 pm: Lunch on your own
1:00-1:50 pm: Concurrent Sessions 1-8
1: Standards of Practice for Boundary Surveys in Louisiana (Rooms 3/4)
2: CMAR - Benefits and Lessons Learned on Two Multimodal Projects (Rooms 5/6)
3: EPDs: Like Counting Pavement Calories (Rooms 7/8)
4: Diversity, Equity, and Inclusion in Transportation Projects and Programs (Room 9)
5: The Pursuit of Concrete Sustainability (Room 10)
6: Bridge Design (Room 11)
7: Navigating Reimbursement from Declared Disaster Events (Room 12)
8: The DOTD FileNet Journey - Past, Present, and Future (Room 13)
1:50-2:10 pm: Session Break
2:10-3:00 pm: Concurrent Sessions 9-16
9: Cultural Resources (Rooms 3/4)
10: Planning for Resilience and Sustainability (Rooms 5/6)
11: Sustainability Initiatives: How They Benefit Contractors (Rooms 7/8)
12: DBE Goal Projects and Estimations (Room 9)
13: Active Shooter- Run, Hide, Fight (Room 10)
14: UP 101 and Pedestrian Bridge Evaluation (Room 11)
15: Local Data Collection Strategies and Uses (Room 12)
16: Transportation Innovation and Research Exploration (TIRE) Projects – 1 (Room 13)
3:00-3:30 pm: Break (River Center Exhibition Hall)
*Exhibition Hall will open for Trade Show during this break*
3:30-4:20 pm: Concurrent Sessions 17-24
17: Statewide Flood Control Program (Rooms 3/4)
18: District Operations (Rooms 5/6)
19: Advancements in Concrete (Rooms 7/8)
20: Plan Quality and Publications (Room 9)
21: 2021/2022 DOTD Emergency Operations Overview (Room 10)
22: Long Span Bridges and Sound Barrier (Room 11)
23: Elevating Aviation (Room 12)
24: Drones and DOTD – The Possibilities (Room 13)
4:20-4:40 pm: Session Break
4:40-5:30 pm: Concurrent Sessions 25-32
25: Amite River Basin Commission Study (Rooms 3/4)
26: Trends, Targets, and Tools for Safety Planning (Rooms 5/6)
27: Concrete Innovations for Sustainability (Rooms 7/8)
28: Transportation Funding for Locals (Existing and New) (Room 9)
29: Debris Management at Louisiana DOTD (Room 10)
30: Bridge Evaluation/Load Rating (Room 11)
31: Port of New Orleans Louisiana International Terminal (Room 12)
32: Transportation Innovation and Research Exploration (TIRE) Projects – 2 (Room 13)
5:30-7:30 pm: Exhibitor Reception (River Center Exhibition Hall)
Tuesday, March 14, 2023
7:00 am–5:00 pm: Conference Registration (River Center Riverview Room)
7:00 am–3:30 pm: Industry Exhibits (River Center Exhibition Hall)
7:00–8:15 am: Continental Breakfast (River Center Exhibition Hall)
8:00-9:45 am: Concurrent Sessions 33-40
33: LA Watershed Initiative Statewide H&H Modeling (Rooms 3/4)
34: The Future of Tolling in Louisiana—Leveraging our Partners (Rooms 5/6)
35: Critical Projects - Construction (Rooms 7/8)
36: Compliance Programs (Room 9)
37: LTAP—Connecting with Safety for Your Locally Owned Roads (Room 10)
38: Bridge Projects (Room 11)
39: Coordinating an Informed Approach to C/AV Regulation (Room 12)
40: Senior Design Project Presentations and Awards (Room 13)
9:45-10:15 am: Break (River Center Exhibition Hall)
10:15 am-12:00 pm: Concurrent Sessions 41-48
41: Innovative Safety Design for All Users (Rooms 3/4)
42: I-10 Baton Rouge Corridor (Rooms 5/6)
43: Bridge Rehabilitation Projects (Rooms 7/8)
44: Applied Geospatial Technology, GIS to Visualize the Seen and Unseen (Room 9)
45: Oh, No! I Got a Bridge Painting Project!?...Why Me? (Room 10)
46: Geotechnical Data Management Practices (Room 11)
47: ITS Operations (Room 12)
48: Transportation Innovation & Research Exploration (TIRE) Projects – 3 (Room 13)
12:00-1:00 pm: Box lunch provided in Exhibition Hall
1:00-4:20 pm: Graduate Student Poster Presentations (River Center Galleria/Lobby)
1:00-1:50 pm: Concurrent Sessions 49-56
49: Insight from a Forensic Toxicologist: Safety Beyond Infrastructure and Operations (Rooms 3/4)
50: IIJA - Carbon Reduction, PROTECT, and Funding Distribution (Rooms 5/6)
51: Complete Streets at DOTD (Rooms 7/8)
52: Advancements in Traffic Data Collection (Room 9)
53: Innovative Solutions for Soft/Problematic Soils (Room 10)
54: Evolution of Survey Technology (Room 11)
55: ITS Maintenance Engineering and Inspection (ME&I) (Room 12)
56: DOTD Processes (Room 13)
1:50-2:10 pm: Session Break
2:10-3:00 pm: Concurrent Sessions 57-64
57: Legal Panel Discussion and 23 USC 407 (Rooms 3/4)
58: IIJA - Bridge and Safety Funding (Rooms 5/6)
59: Traffic Engineering Signal and Guide Signs (Rooms 7/8)
60: Management Systems Updates (Room 9)
61: Concrete Protection and Strengthening Fundamentals, Corrosion Prevention, and Repairs (Room 10)
62: Utilizing Technology to Aid in Bridge Inspection (Room 11)
63: Passenger Rail Transportation – Intercity and Local (Room 12)
64: DOTD Right of Way Permits—Major Project Collaborations (Room 13)
3:00-3:30 pm: Break (River Center Exhibition Hall)
3:30-4:20 pm: Concurrent Sessions 65-72
65: Legal Topics and Legislative Updates (Rooms 3/4)
66: HSIP Past, Present, and Future (Rooms 5/6)
67: DOTD Innovations Showcase - Highlighting Recent Innovations (Rooms 7/8)
68: Traffic Engineering Study Details and Policy Updates (Room 9)
69: How to Implement Succession Planning and Counteract "Quiet Quitting" (Room 10)
70: Bridge Programs (Room 11)
71: Construction Roundtable (Room 12)
72: LTRC - OGFC and Chip Seal Projects (Room 13)
Wednesday, March 15, 2023
7:00 am–12:00 pm: Conference Registration (River Center Riverview Room)
7:00–8:00 am: Continental Breakfast (River Center Galleria)
8:00-9:45 am: Concurrent Sessions 73-79
73: GISmos for the Road Ahead (Rooms 3/4)
74: Electric Vehicle Infrastructure Deployment (Rooms 5/6)
75: Critical Projects (Rooms 7/8)
76: Swamp Tank: Draining the Swamp; Making Sense of Research Results (Room 9)
77: Movable Bridge Projects (Room 11)
78: LTAP Cornucopia II – Connecting with Local Agency Topics of Interest (Room 12)
79: Materials Lab: What Can We Do for You? (Room 13)
9:45-10:15 am: Break (River Center Galleria)
10:15 am-12:00 pm: Concurrent Sessions 80-86
80: Roadway Design Projects (Rooms 3/4)
81: Emergency Bridge Projects (Rooms 5/6)
82: District Emergency Response Logistics (Rooms 7/8)
83: Swamp Tank: Return to the Swamp (Room 9)
84: e-Construction (Room 11)
85: Transportation Systems Management and Operations (TSMO) (Room 12)
86: Public Outreach (Room 13)
12:00-1:30 pm: Lunch on your own
1:30-2:30 pm: Professionalism and Ethics in Engineering (Rooms 11/12/13)