Platinum Sponsor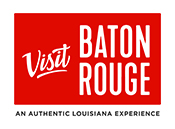 Gold Sponsors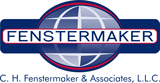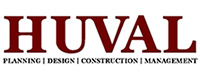 Silver Sponsors



Bronze Sponsors


Conference Hosts


Join our group of sponsors here!
Registration Fees
LADOTD Employees: No Charge
LADOTD Retirees: $350
Government/University Employees: $200
Private Industry: $425
Speakers: No Charge
Students: No Charge
Registration Procedure
Visit the LTRC Registration Management System and click on "2020 Louisiana Transportation Conference" in the list of courses, or click on the following link: https://registration.ltrc.lsu.edu/login
IMPORTANT NOTICE: Everyone attending the 2020 LTC must register for this event using the LTRC Event Management System. Some things to note on setting up your profile and registering for LTRC sponsored events:
Google Chrome is the preferred browser when using this system.
You will create a profile in order to enroll in any event. This will only be done on your initial visit to the website.
You will set up a username and password to manage this profile.
Your password should be between 6-12 characters long.
Please hold onto the email that confirms your profile.
Once logged in, you will find a list of current events available for enrollment, including the 2020 Louisiana Transportation Conference.
After completing your 2020 Louisiana Transportation Conference registration, you will receive an email confirmation. Please hold onto this email as well.
If you have any questions about the registration process, please email jenny.kirkland@la.gov.
For hotel information, please visit https://www.ltrc.lsu.edu/ltc_20/acc.html.
Refunds and Cancellations
If you cannot attend the Conference, you may transfer your registration to another attendee or request a refund in writing no less than 30 days prior to the conference opening date. Cancellations received in writing to the Louisiana Transportation Research Center (LTRC) by 4:30 p.m. on January 31, 2020 will be refunded, less a $25 handling fee. No refunds will be made after January 31, 2020.