Platinum Sponsor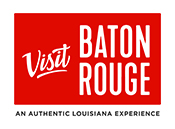 Gold Sponsors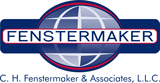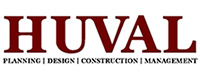 Silver Sponsors



Bronze Sponsors


Conference Hosts


Join our group of sponsors here!
Transportation Excellence Awards
The Louisiana Transportation Conference (LTC) is a biannual opportunity for our engineering community to gather and exchange information on a broad array of topics of interest to DOTD, consultant and contractor employees.
It has been traditional to recognize special achievement in engineering and construction projects performed by the Department and our transportation partners as a part of the LTC. This competition recognizes the "best of the best" projects, demonstrating dedication of all of us to providing the highest quality in transportation infrastructure to our customers, the citizens of Louisiana and the users of our highways, transit systems, airports, ports and other public works.
Nomination Procedure
Please click here to download the entry form and instructions. The deadline is January 15, 2020.
The nominated project or activity must have been approved, completed and/or accepted between January 1, 2018 and November 30, 2019. An evaluation team consisting of DOTD Staff from Engineering, HQ Construction, Operations, Environmental, Public Works and Multimodal Commerce will review and score all nominations. Winners will be announced no later than February 14, 2020 and will be presented at the LTC on Monday, March 2, 2020.
Categories of Entry
Roadway/Bridge Construction less than $10 Million
Roadway/Bridge Construction greater than $10 Million
Other Infrastructure Construction less than $10 Million
Other Infrastructure Construction greater than $10 Million
Bridge Design Project Development
Road Design Project Development
Intermodal/Public Works Design Project Development
Context Sensitive Solution/Public Involvement
Use of Innovative Product or Technology
Special Achievement in Customer Satisfaction