Thank you to our conference sponsors!
Platinum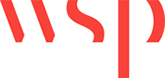 ---
Gold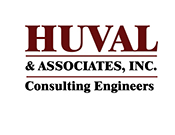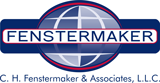 ---
Silver
Lazenby & Associates, Inc.
Hardesty & Hanover
Pavia Systems
Oracle
Neel-Schaffer, Inc.
Dewberry
AECOM
---
Bronze
Stanley Consultants
Gresham Smith & Partners
Burk-Kleinpeter, Inc.
Pine Bluff Sand & Gravel Company
Mott MacDonald
---
Conference Presentations
Thank you for completing the 2018 LTC Survey. Links to conference presentations as PDFs are below. If you have problems with any of the downloads, please email emily.wolfe@la.gov.

You can find a full copy of the conference program at http://www.ltrc.lsu.edu/ltc_18/pdf/web_ltc_18_program.pdf
Session 1
Feasibility of Implementing Local Option Motor Fuel Taxes
Feasibility of Tolling Selected Priority A and B Megaprojects
Session 2
Railroad Safety and Construction
R/W Permits
Utility Relocation
Session 3
Implementation of the LTRC Dredging Study
Long Bridge - Present and Future: A Multimodal Analysis
Mississippi River Ship Channel Deepening to 50 Feet
Port of Plaquemines: Master Plan 1
Port of Plaquemines: Master Plan 2
Session 4
LHSC Behavioral Programs
SHSP Distracted Driving Emphasis Area
Overview of the 2017 SHSP Update
Show Me the Money! The HSIP Project Selection Process
Session 5
Design Considerations and Project Administration of Bridge Coating Projects
DOTD's Experience with High Performance Paints
Hazardous Paint Removal: Environmental Design and Field Implementation
Thermal Spray Coating for Corrosion Protection
Session 6
Dowel Bar Alignment
Maturity Meter Implementation
Roller Compacted Concrete Pavement
Session 7
Remote Sensing for Statewide Digital Geospatial Database
Session 8
Culvert Inspection Vehicle
Rutbuster
Tractor Disc Blade Attachment for Gravel Shoulder Restoration
DOTD Maintenance 101
2017 Innovations Showcase
Session 9
Collaborative Hydraulics: Advancing to the Next Generation of Engineering
Statewide Flood Control Program
Session 10
Phanton of the Conversation
Session 11
Transportation Vulnerabilities in Changing and Subsiding Landscapes - Projecting Fugure Realities
NOAA National Weather Service Flood Forecast Services
The Process of Change - Louisiana Changing Elevation Profiles and the Causes
Session 12
Interoperability, Tolling and Beyond
Priced Managed Lanes
Technology Trends in the Tolling Industry
Session 13
Traffic Engineering Using Design Tools for Roundabouts
Utah's Experience with Alternative Intersections and Interchanges
Session 14
Benefits of Center Line Rumble Strips on Rural 2-Lane Highways in Louisiana
Pavement Markings to Reduce Lane Departure Crashes
Using LaSET to Evaluate Safety of Enhanced Signing at Curves
Session 15
2018 LADOTD CPM Special Provision
Oracle Primavera for the Louisiana Transportation Conference
Session 16
Admixture Basics: An Overview
Update: Internal Curing Implementation in the U.S.
Precast Concrete Pavement
Session 17
Changes to Audits of DOTD Consultant Contracts
LPA Risk Assessment and Monitoring
MPO Overheads
Session 18
In-House Bridge Repair Projects
LA1 Bridge Repairs in WBR
Status of Louisiana Bridges
Session 19
Providing Analytical Services and Support to the DOTD Enterprise
Scanning Transportation Records - Challenges and Solutions
Session 20
Phanton of the Conversation
Session 21
Louisiana Tech
LSU
ULL
Session 22
Design Reports, Waivers, and Exceptions
Performance Based Project Development in Ohio
Practical Performance Based Design in LA
Session 23
Coordination of 2016 Emergency Operations
Disaster Event Flooding Reimbursement
Session 24
Crash Data Overview and Quality Assurance Program
Crowd Sourcing for Traffic Volume Estimation
Safety Analysis Tools Use for Coalitions and Districtwide Investment Plans
Utilizing Crash Records and Roadway Characteristic Data to Develop Local Road Safety Plans
Session 25
Accelerated Projets: Making Every Day Count
LA1 Port Fourchon to Golen Meadow Status
LADOTD Design Build LA 318 Interchange (Future I-49 South)
Session 26
Slope Stabilization Using Recycled Plastic Pins
Session 27
Bridge Evaluation Based on Health Monitoring Data
Load Rating of Cast-In-Place Reinforced Concrete Box Culverts Using Field Testing
Off=System Bridge Rating Program
Session 28
All Presentations
Existing State Fundign Program and Potential New State Funds
Session 29
3-D Modeling
Stakeholder Partnering
The Environmental Sections's Involvement in EDC-14
Session 30
AASHTO TC3 - A National Transportation Training Resource
Session 31
LADOTD Policy on ASR-ACR
Rapid Setting Patching Material (Epoxy)
Session 32
How Does SIDRA Incorporate the HCM
Utah's Experience with Automated Traffic Signal Performance Measures
Session 33
Contractor Update on ITS Maintenance (ITS)
Contractor Update on ITS Maintenance (Conterra Networks)
DOTD Update on ITS Maintenance
ITS Maintenance Interactive Performance Measures Dashboard
Session 34
Bicycle and Pedestrian Planning: A Roadmap to Increased Safety
Baton Rouge Pedestrian and Bike Safety Action Plan
Pedestrians and Bicyclists Count: Developing a Statewide Multimodal Count Program
Statewide Long Range Bicycle Planning Tool
Session 35
ICE-CMAR Best Practices
Session 36
Post-Grouted Drilled Shafts - Prliminary Findings from FHWA-SC Evaluation
Deep Foundation Type Selection Considering Impact to Adjacent Structures
Evergreen Point Floating Bridge - Seattle, WA
Session 37
I-49 - I-220 Interchange Segment K Phase 2 - Shreveport, LA
Luling Bridge Cabel Stay Replacement
Luling Bridge Steel Crack Repair and Deck Overlay Replacement
US 80 over Bayou Lafourche - AccelBridge
Session 38
Highway Noise Analysis Using the FHWA TNM 3.0
Implementation of the Historic Bridge Program
Session 39
Picking the Best Types of Projects
LPA Programs - How They Work
What the Future Holds
Session 40
AASHTO TC3 - A National Transportation Training Resource
Session 41
DOTD BP Compliance for Construction
Session 42
Access Management: An R-CUT Above the Rest
RCUT Project Process on US 190 in Livonia
Safety Evaluation of J-Turn Projects in Louisiana
Session 43
CAVs: A Long and Winding Road
Connected Autonomous Vehicles: Current State and the Art of Making It Happen
DOTD CAV Technology Team Updates Moving Forward
How Effective are Connected Vehicle Safety Applications?
Session 44
Panel Discussion (no presentation)
Session 45
Consultant Invoice Process: What's New
Engineering Contracts: What's New and What You Need to Know
Entity-State Agreements: Are These Really Necessary?
Invoices
Title 48 vs. 39: Knowing Which One Applies to Your Contract
Session 46
Impact of Design and Construction of Asphalt Mixtures on Pavement Density and Performance
Non-Destructive Density Determination for Quality Acceptance
Session 47
2016 Standard Specifications Part 8 - Structures
Bridge Design Evaluation Manual and LG Grider Standards
LU PPC Girder Standards
Standard and Special Details Updates
Session 48
Data Collaboration with GIS
Road Inventory Data
Traffic Count Data Systems
Session 49
ADA Transition Plan
Mobility Challenges
Updates to PED-01
Visually Impaired Challenges
Session 50
Phanton of the Conversation
Session 51
CRPC's Metropolitan Transportation Plan Update
IMCAL's Metropolitan Transportation Plan Update
Session 52
Assset Management Overview and Pavement Condition Measures
Session 53
AGMAC - A Need for Action
Aviation: Louisiana State Airport System pavement Condition Index (PCI) Study
Construction Management at Rish (CMAR) Pilot Program Effectiveness
Diverging and Diamonds and Roundabouts: How to Keep on Trucking Along
Session 54
Panel Discussion (no presentation)
Session 55
24-102: What Does This Number Mean to You?
Bid Review Process
Changes in the Specification Revision Process
Falcon Info
Session 56
Synthesis on Tack Coat Specifications, Materials, Construction, and Testing
Session 57
Gasparilla Island Swing Bridge Replacement
I-40 (TN) Fast Fix 8 Presentation
Session 58
Development of an Enterprise GIS
Incorporating Collected Data
Publication of Data with GIS Services
Session 59
Available Data and How to Get It
Moving from Data to Information to Save Lives
Using Roadway Data to Proactively Plan and Manage Local Road Resources
Session 60
Interactive Tips and Tricks for Meeting Facilitation
Session 61
Ancillary Structures
Timber Repairs with Fiber Reinforced Polymer
US 61 @ I-10 Ramp Repair
Session 62
Adapting to Adaptive Traffic Signals
Florida DOT 2017 Hurricane Irma 511 ATIS Response
Modernizing the EBR Emergency Vehicle Preemption System
Session 63
Airport Safety Inspection Program at Louisiana Airports - A Photographic Story
Baptiste Collette Bayou Navigation Channel Deepening - Section 203 Study
State of Ports in Louisiana
Working on the Railroad with State DOTs - What You Should Know
Session 64
Compact Roundabouts and Practical Design
Roundabout Round Table
Session 65
Property Management: The Ins and Outs of the Property Disposal Process
The Complexity of Partial Acquisitions: The High Cost of What Is Not Acquired
Session 66
DOTD's Experience with HeadLight
DOTD's Innovation in Project Delivery Using HeadLight
LaPave Online
Session 67
Avoiding Road Closures for Survey Using Robotics (the R2D2 Kind)
Managing SUE Mapping in Transportation Project Delivery
Subsurface Utility Engineering Designation Techniques, Suitability and Utility Conflict Mitigation
Session 68
Implementing AASHTOWare BrM
Updates to Asset Management Plan
Upgrading to dTIMS Business Analytics
Session 69
DOTD's Major Revenue Streams
Federal Funding Guidelines
State Funding Requirements and ZFIPBEC
Session 70
Designing Engaging Visuals
Session 71
Assessment of Continuous Deflection Measurement Devices in Louisiana
Diverted Traffic Measurement
Internal Curing Research Results and Implementation in Louisiana
Live Load Rating of Cast-in-Place Concrete Box Culverts in Louisiana
Non-destructive Density Determination for Asphalt Mixture Quality Assurance
Pile Setup Saving on Deep Foundation Design
Safety Analysis of Seat Belt Use in Crashes
Visualizing Archived Data for Planning, Operations, and Performance Measures
Session 72
QCIP: A New Direction
Strategic Plan Updates
Session 73
ER Overview
FEMA
Session 74
2016 Flood Events
Session 75
Rail Transit Engineering in New Orleans
Transit Services Benefits
Transit Traffic Engineering Applications
Session 76
Cultural Highways: Preserving the Stories of Louisiana through the Louisiana Byway Program
Roadside Development Best Practices
Safety Initiatives within the Highway Department
Session 77
Intelligent Design and Construction
Preparing for OpenRoads
Session 78
Data Collection Initiatives with LIDAR
Topographic Mapping Requirements
Session 79
Traffic Management Center (TMC) Operations
Session 80
Designing Engaging Visuals